PISBDCN BOARD ADVISORY MEMBERS

Joseph Roberto – Chairman (Guam)
Phillip Reklai – Co-Chairman (Palau)
Frederick Granillo - Secretary (Guam)
Lee Webber – Member (Guam)
Dr. Anita Enriquez – Member (Guam)
Ken Lujan – Ex-Officio Member (Guam)
Christina Garcia - Member (Guam)
Dr. Roseanne Jones - Member (Guam)
Kalistus Rengiil - Member (Guam)
James Gilmar – Member (Yap)
Douglas Marar – Member (Chuuk)
Jennifer Hawley - Member (RMI)
---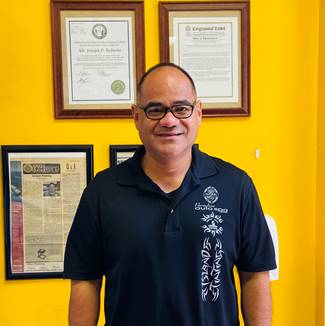 Joseph Roberto – Chairman (Guam)
Married to Annette Jean Cruz Roberto. 5 Children, 2 grandsons and many God-Children. Mother is from Mangilao, Pangelinan/Pereira aka "Familian Abing". Father is from Mongmong, Barcinas/Duenas/Roberto aka "Familian Madoza". I am one of eleven, 6 boys and 5 girls. See more
My wife Annette and I had volunteered and became very active in our kids schools as they grew.
From 1995 to 2013, Talofofo Elementary & Inarajan Middle School, PTA Officer appointments; 1998 to present, Guam Shipyard Wolverines Soccer Club, Youth Coach; 2004 to 2011, Youth National Team Manager, Soccer; 2012 to 2015, Mens National Team Manager, Matao Team, Soccer; 2010 to present, Guam Shipyard Wolverines Soccer Club, President; 2018 Executive Committee, Guam Football (Soccer) Association.
In the Business Community, learning from many frugal and bright leaders in Guam, our region and beyond had taught positive lessons, the benefit of giving back and leading others to benefit a mass of many rather than a few.
Ownership and membership includes: 1990 to present, East Island Tinting; 2004 to present, Guam Contractors Association (GCA), Member; 2010 Founding Member and Chairman of the GCA Small Business Committee; 2011 to present, Paradise Auto Spa, Managing Member; 2011 to present, Guam Chamber Of Commerce, Member; 2013 Society of American Military Engineers or S.A.M.E., Member; 2016 Board Member, GCA; 2017 Advisory Board Member, Pacific Islands Small Business Development Center; 2018 Reelected Board Member, GCA; 2021 Started JAR Properties, LLC, Managing Member; 2021 Elected Chairman, Advisory Board Member, Pacific Islands Small Business Development Center.
---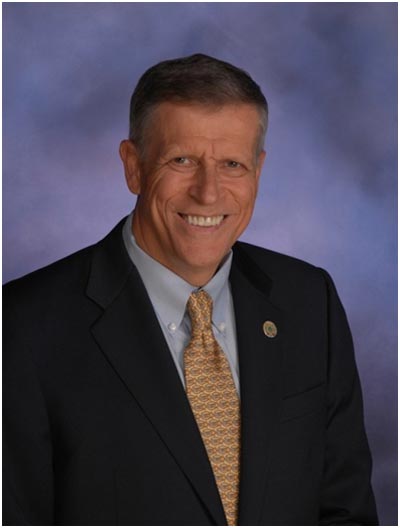 Lee Webber – Co-Chairman (Guam)
Lee Webber is President of Micronesian Divers Association (the largest dive training facility in Micronesia) and President of Managed Development Associates, a private consulting firm located in Guam. He has a BBA in Management from University of Guam. His professional training includes The Looking Glass, Center for Creative Leadership; Management of Managers Program, University of Michigan Business School; American Press Institute-Cost and Management Seminar and Executive Development Program; National Security Forum at the Air War College and Underwater Forensics, Chaminade University of Honolulu. See more
He served as a United States Navy Hospital Corpsman and served in Vietnam in the 3rd Marine Division, 3rd Recon Battalion. Before retiring after 40 years with Gannett Company, he was President and Publisher of The Honolulu Advertiser and President of Gannett Pacific Corporation for 2 ½ years and was an active board member of numerous business, military and community organizations, including the Asia Pacific Center for Securities. Prior to this, he was President and Publisher for Guam Publications, Inc. for 24 years and served for five years as Director of Operations for USAT International for Asia.
His military association memberships include the U.S. Navy League, 3rd Marine Division Association, Air Force Association, Khe Sanh Veterans Association and 3rd Recon Association, VFW (life Member), NCOA Life Member.
Mr. Webber is from West Lawn, PA and his wife, June is from Guam. They have two sons and one daughter and three grandchildren. His hobbies include swimming, scuba diving (NAUI Instructor/Trainer, Advanced Nitrox Instructor Emeritus, Underwater Forensics Investigator and Rebreather diver), underwater photography, IPSC pistol shooting, rifle, trap and skeet shooting.

Show Less
---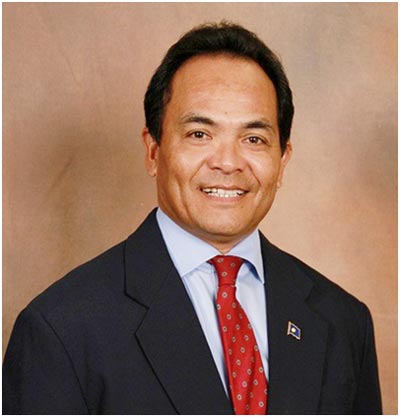 Phillip Paul Reklai – Member (Palau)
Senator Phillip P. Reklai is serving his second term as a Senator in the Tenth Olbiil Era Kelulau. He currently serves as Chairman of Maritime and Climate Change Committee and a member of various Committees in the Senate.
Senator Phillip P. Reklai earned a Bachelor of Science in Political Science with minor in Economics and Accounting from University of Texas in Arlington. He is the President of PRA Incorporated, a company he started in 1994. He owns and publishes one of the two local newspapers, Island Times Newspaper which he began in 2005. He had worked as Federal Accounts Manager at the Ministry of Health from 1989 to 1992.
---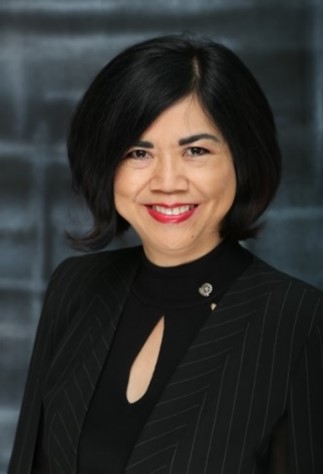 Dr. Anita Borja Enriquez, D.B.A. – Board Member (Guam)
Anita Borja Enriquez is a creative with an entrepreneurial spirit and is a staunch supporter of local producers, equity and inclusion, social and economic development, and preserving Guam's cultural heritage. She founded her first business at the age of 19, several consulting firms, and is co-founder for her recent startup, Guam Treasures LLCTM. Dr. Enriquez has worked at the University of Guam for almost three decades where she now serves as Senior Vice President and Provost. As former Dean of the School of Business and Public Administration, she was instrumental in securing over $1.6 million to establish the Pacific Center for Economic Initiatives, the Guam Procurement Technical Assistance Center, the Guam Veterans Business Outreach Center, and the "Think. Support. Buy Local Guam" educational campaign which propelled a movement to promote and support Guam-based artists and producers as a local economic development strategy. Dr. Enriquez has served in multiple civic appointments including the Guam Education Board, Junior Achievement Guam, Guam Micronesian Mission, the Rotary International 2750 Pacific Basin Group, and Department of Chamorro Affairs. She currently serves as Chair of the Guam Land Use Commission, Pacific Basin member of the WASC Senior College and University Commission, President of Guampedia Board, Immediate Past President of the Rotary eClub of Pago Bay Guam, and founding member of the Guam Museum Board of Directors. She is an alumna of the (Guam) FBI Citizens Academy and holds advance degrees in business administration, international business and marketing.
---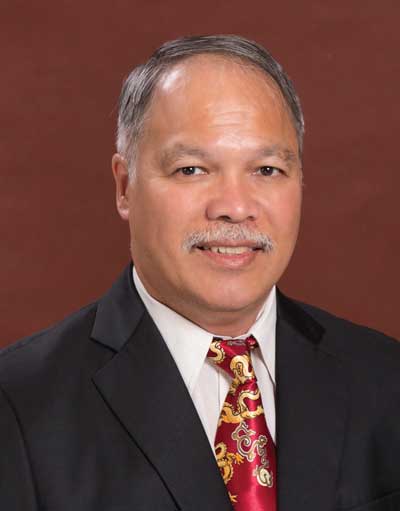 Ken Lujan – Ex-Officio Member (Guam)
Kenneth Q. Lujan serves as Branch Manager for the U.S. Small Business Administration's (SBA) Guam Branch Office. Lujan has over thirty-one (31) years of federal service with the SBA. He is responsible for the delivery of SBA programs within Guam, the Commonwealth of the Northern Marianas Islands (CNMI), the Federated States of Micronesia (FSM), the Republic of Palau and the Republic of the Marshall Islands (RMI). Lujan began working as a Commercial Loan Officer with the Bank of Guam where he was assigned to work with the SBA Loan program. In 1985, he switched roles working in the banking industry and began his federal career with the SBA working with other lenders and resource partners within the business community. Lujan is a graduate of the University of Guam, College of Business and Public Administration School, in the area of business management. He also received a transportation degree with the Community College of the Air Force before he retired after serving in the U.S. Air Force Reserve for twenty-nine (29) years. Throughout his career, he has served in various boards and committees with emphasis on helping the small business community. A lifelong resident of Guam, he resides in the village of Mangilao and has handsome twin sons and two beautiful daughters.
---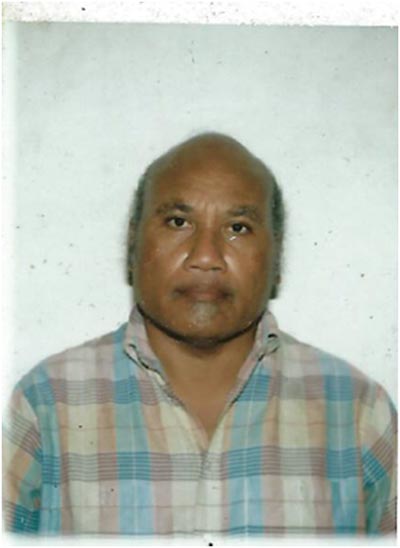 James Gilmar – Board Member (Yap)
Mr. James Gilmar is no stranger to America's SBDC program, having spent almost 20 years as a member to the Advisory Board of the Pacific Islands SBDC Network representing the interest of the State of Yap in the Federated States of Micronesia to this regional body. Prior to joining the board, James worked for more than 40 years for a diverse range of organizations, including private, non-profits, and government agencies. He is a retired Chief Justice and a successful small business owner himself.
---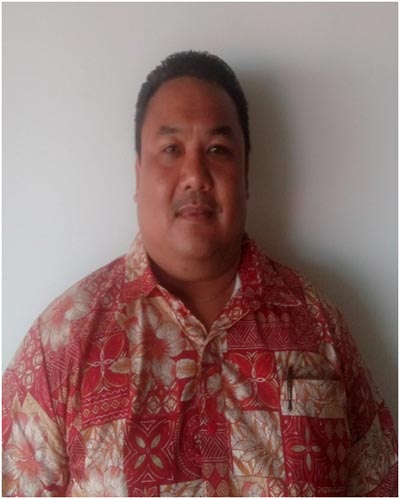 Douglas Marar – Member (Chuuk)
Douglas Marar, a Chuukese native, is currently the Executive Director of Chuuk Visitor Bureau. He is also a new elected member of the Pacific Island Small Business Development Center Network Advisory Board (PISBDCN) representing Chuuk State. He believes in a strong work ethic, elegance in design and executions and collaboration in performance. His early years included being the youngest child, an honor student in which excellence and achievement was attain. After College he started his 19 years tenure with the airline industry as a customer service agent and later promoted to a Team Leader position. In October of 2016, he took up the position as Executive Director of Chuuk Visitor Bureau and in May of 2018 he became an Advisory Board member on the Pacific Island Small Business Development Center Network.
---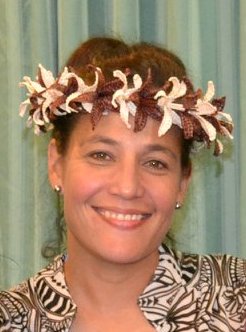 Jennifer Hawley (RMI)
As an HR/Payroll Manager, I've been considered a strong advocate for the company's current achievement and always looking for ways to bring about a better future for the company, employees and families of this company. My unique position within the K&K organization allows me to also take part in other aspects of the company operations. See more
I am affiliated with Chamber of Commerce, Majuro Cooperative School Board/PTA President, Assumption School Board/PTA, Office of Commerce, Investment &Tourism, Marshall Islands Scholarship Board, Kora Im An Kil Board, Honorary Consul of France, and Various Community Activities. My hobbies and interest include reading, tennis, kayaking, fishing, crafting, and baking.

Show Less
---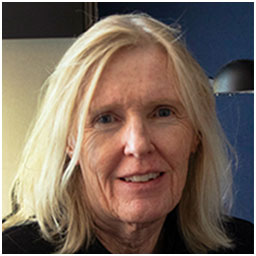 ROSEANN M. JONES, PHD
Roseann Jones is a tenured Professor of Economics and Interim Dean of the School of Business and Public Administration at the University of Guam. She received her PhD in economics and regional planning from the University of Pennsylvania. She is an institutional economist specializing in development economics, with subspecialty research in health care and environmental policy. Dr. Jones holds a Master of Arts degree in City and Regional Planning and a Master of Government Administration from the Samuel Fels Center of Government at the University of Pennsylvania. Dr. Jones's research focuses on regional economic development, initially with studies of Guam's health system and implications for its workforce. She has more recently conducted economic impact studies of Guam's economy and its labor force and has been involved in national studies of academic medicine. Dr. Jones's interests in economic development now include issues of economic diversity and the environment of small island economies. Her most recent work includes studies of COVID-19 impact on Guam and the opportunities for diversified economic growth.
Contact Information
Roseann M. Jones, PhD
Professor of Economics and Dean (Interim)
School of Business and Public Administration
University of Guam
303 University Drive
Mangilao, Guam 96923